The second MountainResortsSummitCentralEurope - MoReSCE 2018, (September 10 - 12, 2018, Zlatibor) was held n Serbia, mutually organized by Public Company Ski Resorts of Serbia and Center for Tourism Research and Studies, with the objective to define the platform for mountain resort sustainable development through the sustainable development and planning, investments, inducements and public/private partnerships, as well as marketing and mountain resorts branding. Special focus was on the knowledge and experiences exchange of the attendees from Serbia and abroad, from private and public sector, mountain resorts, local Tourism Organizations, non-Governmental organizations, as well as the ski industry from Italy, Austria, Switzerland, France, Slovakia, Croatia and Slovenia. 
In addition to very interesting topics, especially useful were those related to the Resorts Interest to Protect Nature in the Tourism Resorts and System Security in the Mountain Resorts to Let the Tourists Feel Safe. There were also problem conclusions, such as "In spite of the best infrastructure, it is important which target group is approached by the Resort (the example of Zlatibor which would have to rely more on the sport tourism)", then "Since the general trend is return to health, the modern tourist wants also to walk, ride a bicycle, have adrenaline features and healthy food and potable water (the example of Slovenia, in which 65% of its population has got physical activity at least three times a week)".
Ernest Kovač, President of the Association of Ropeways Slovenia, stated the general agreement of the Summit attendees "It is necessary to establish in mountain resorts such infrastructure that they operate 365 days in the year". Ivan Vitorović, CEO of Mona Hotel Management Group, said "Skiing has to be accompanied with the infrastructure, uniting of the Government, Local Self-Government and Hotel Managers" and Dejan Ćika, CEO of Public Company Ski Resorts of Serbia, completed it "By ski resort and mountain development as travel destinations, it not only opens new jobs and attracts tens thousands of tourists, but other economic branches develop, as well. We invest to achieve the highest standard. Owing to this, Kopaonik became the most demanded ski destination in this part of Europe and Zlatibor broke the visit record both in summer and winter. Stara Planina has got serious potential for further investments and the conceptual solution and project has already existed for Golija".
The topics spoken about at the Summit provided the opportunity to the journalists and Conference attendees to see applied at Tornik on Zlatibor, where the Ski Resorts of Serbia put efforts to make this destination interesting both in the summer and winter period.
The next MountainResortsSummitCentralEurope- MoReSCE should be held in two years.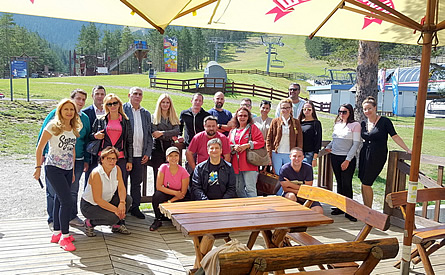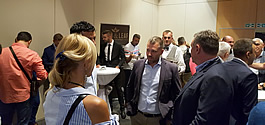 MoReSCE 2018 THROUGHTHESTATISTICS
Ski Resorts Visit:

Croatia 2%, Montenegro 5%, Macedonia 5%, Bosnia and Herzegovina 7%, Serbia 13%, (Kosovo 1%), Romania 20%, Bulgaria 20%, Slovenia 27%


The Alps are still at the FIRST place in Europe by the visits

Average Price of Ski Passes:

from 14 Euros (Slovenia) to 28 Euros (Switzerland), Serbia RSD.3,000 (about 25 Euros)